Early testing community. MyMIlk Scanner user guide for moms. using Bluetooth device. version July2020
THE MYMILK SCANNER AND APP IS STILL IN ITS INFANCY, AND WE ARE WORKING HARD TO IMPROVE OUR SYSTEM
WE APOLOGIZE FOR ANY GLITCH OR ERROR!
Here is a user guide on common problems you may encounter. Don't worry, most of will become more natural once you become familiar with the use of the system.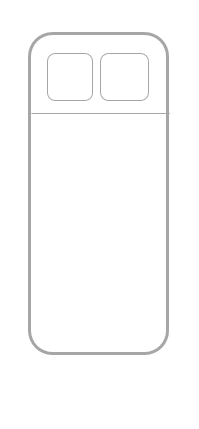 At the first use of the Mylee device OR at the first use after app re-download you will need to register your device barcode for scanner activation.
If your My Scan Screen is block, you probably did not activate your Scanner. So if you try to log to MyScan screen, or press the scan ⃝task on My Day screen, you will be redirected to My Scanner screen. You can return to your My Scanner screen, via settings (top,right)> MyMilk Scanner.
Register the barcode of your device and press Apply. You can scan it via the barcode reader. Device barcode appears on your scanner kit and user WELCOME spec provided in the box. Double check or use the barcode reader to avoide typing errors. 
Once activated you can start scanning.
You can return to your My Scanner parameter screen, via settings ] > MyMilk Scanner.
Did you SAVE the scan? When performing scanning you should SAVE the readout prior of leaving the MyScran screen. Either by pressing SAVE at the upper left of the MyScan screen, or at the alert box asking for saving.
If your App closed, forced quitted or crashed once you were @MyScan, your read was not saved.
Maybe you saved the readout at the wrong date. Either you pressed the Scan circle event from different date @My Day screen, or you selected a wrong date info @MyScan screen.

MyDay screen is built in a diary format, days appear at the top of the app, and you can navigate through the dates and record retroactive info. Make sure you are at the right date of the day of milk expression. If you need to return to TODAY, you can go by the days or press on the GO TO TODAY link at the top left. You will know you are in the Today screen, as the date in the day in the navigation tool will be marked in blue, and the correct date appears to the right of the heart (in light gray).

*You can see ALL your scans log in My Scan screen, via ALL SCANS.  You can edit or delete each scan, by dragging to left each specific scan in the table.
Maybe you adjust the scan info at the @My Scan screen, and either recorded some data incorrectly or data was not saved correctly. When pressing to change scan info (breast side, difficulty, or date), the form may reset the data. Make sure the DATE of scan is accurately recorded, and the choice date is presented when returning to the My Scan screen.
You keep seeing "Repeat Milk Measurement… Error" on insight screen? Go to all my scans, find the specific error scan (usually gray) and either delete it by sliding the raw, or re-scan on it by taping on the line, record on it a re-scan result, and save the new result.
Nothing works? – Contact us through the app (My Care Team>MyMilk Tech support) or email contact@mymilklab.com . add print screens as possible.
We constantly seek to improve our product and our mom user experience. So, we need your feedback. Share with us if you have any problem, or what can we do better!  Anytime.
It can be a bug (yep we have them…) – contact us through the App  at My Care Team>MyMilk Tech support, or via email contact@mymilklab.com Add print screens if possible.
It is recommended to use Mylee in close contact with a Lactation consultant. 
SYSTEM IS NOT INTENDED FOR DIAGNOSIS OR TREATMENT OF ANY MEDICAL CONDITION, AND THE INFORMATION PROVIDED IS NOT A MEDICAL ADVICE. IN ANY CONCERN ABOUT YOUR BREASTFEEDING, YOUR BABY OR YOUR OWN HEALTH, CONTACT WITH LACTATION CONSULTANT OR YOUR HEALTHCARE PROVIDER.