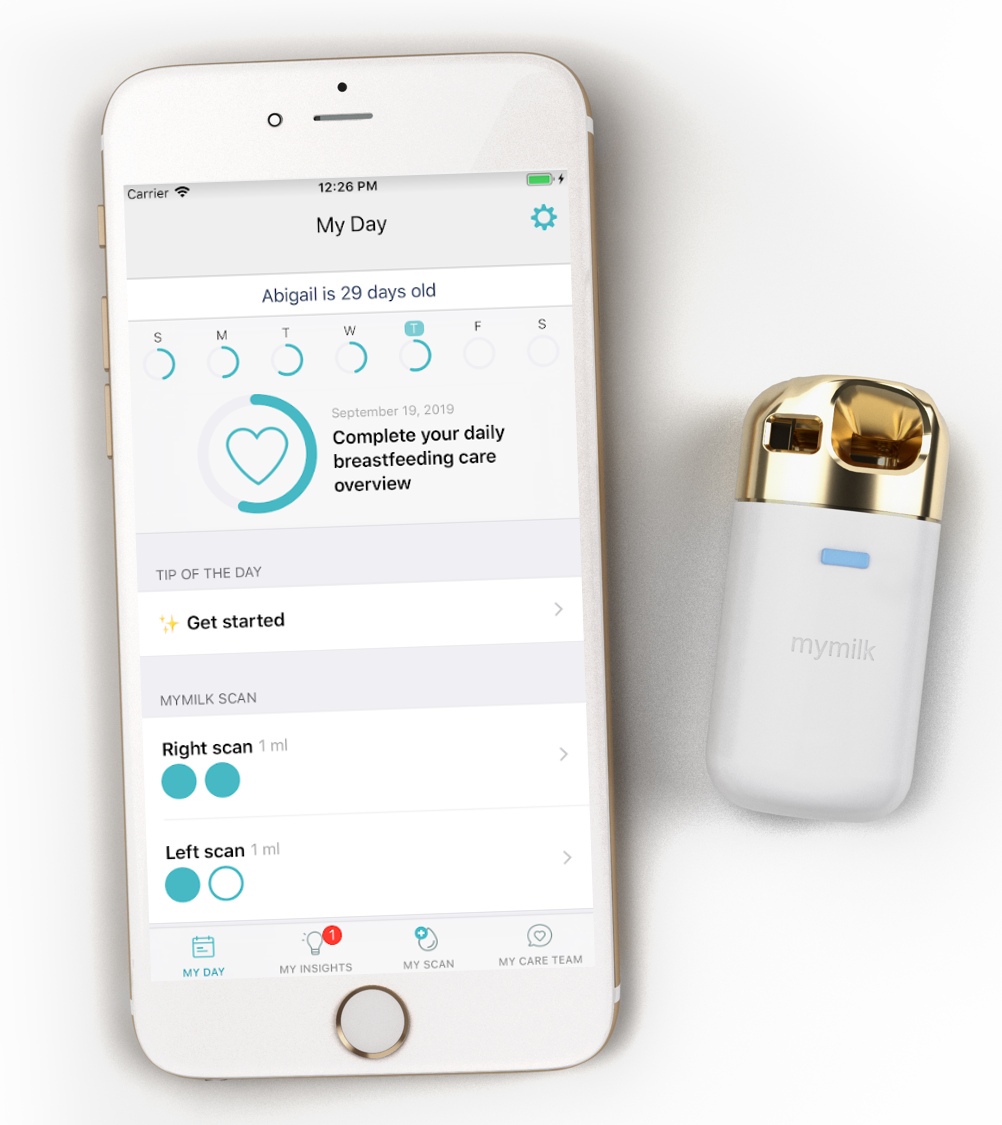 The MyLee is the first and only milk sensing device and App, for personal feedback and guidance through the first weeks of breastfeeding, with the aim of improving the chances of new mothers to get on the right track to positive breastfeeding experience and good milk flow.
By inserting just several milk drops into the device daily, and app interaction, you can follow you personal goals, see your day-to-day progress and get personal tips and recommendations, and connect with a lactation professional or alike mothers.
The MyLee is in beta testing with dozens of amazing mother. You can join the family today! 
MyLee presented on the main STAGE at TC Disrupt SF. WOW.
MyMilk was selected as a wild card to present the MyLee on the main stage of Startup battlefield at TC Disrupt San Francisco! We had only one day to prepare our pitch! Sharon presented, and I was in charge of the live demo. WOW.