PROACTIVE BREASTFEEDING. DRIVEN BY DATA.

System alerts breast imbalance, where one breast is delayed. System Insights advised to introduce more or more even breast stimulations by pumping. Successful breast stimulation until resolving breast differences and closing the gaps.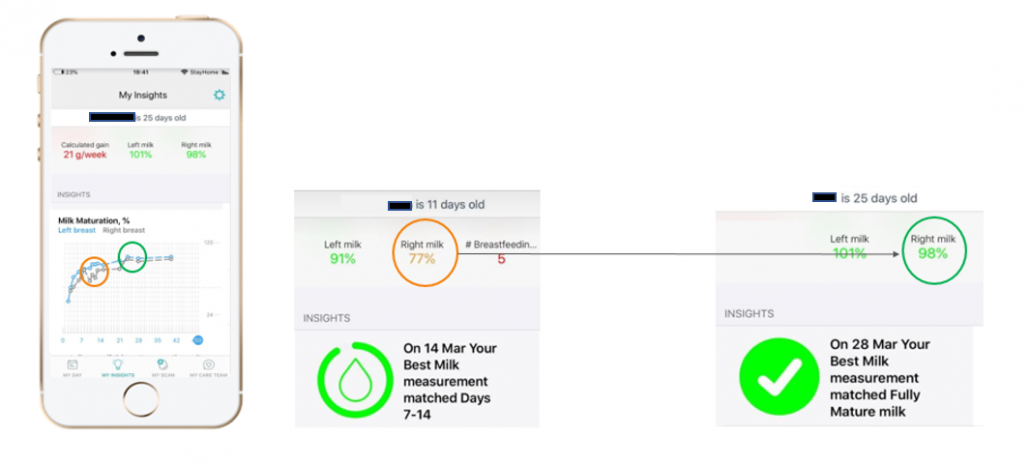 In good breastfeeding establishment dynamics, System alerts early signs of restricted milk flow in one breast, in-line with mother's report of breast pain and initiation of breast inflammation. Condition fully self-managed efficiently, at home. Episode resolution detected in scans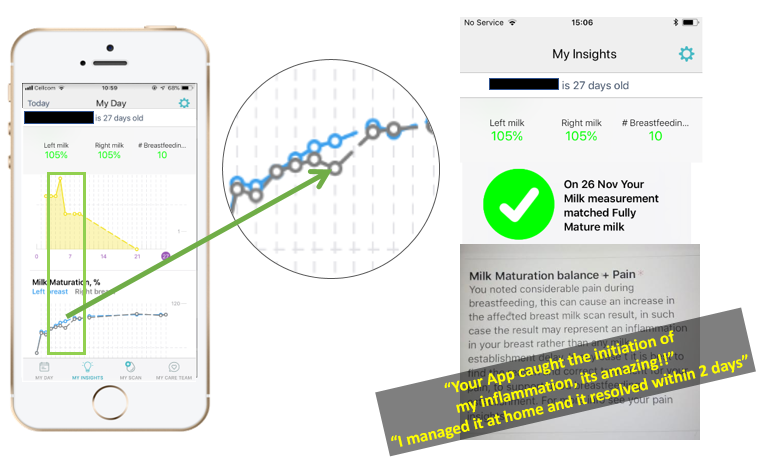 System identifies early and persistent breastfeeding establishment delay, in line with slow baby's weight gain.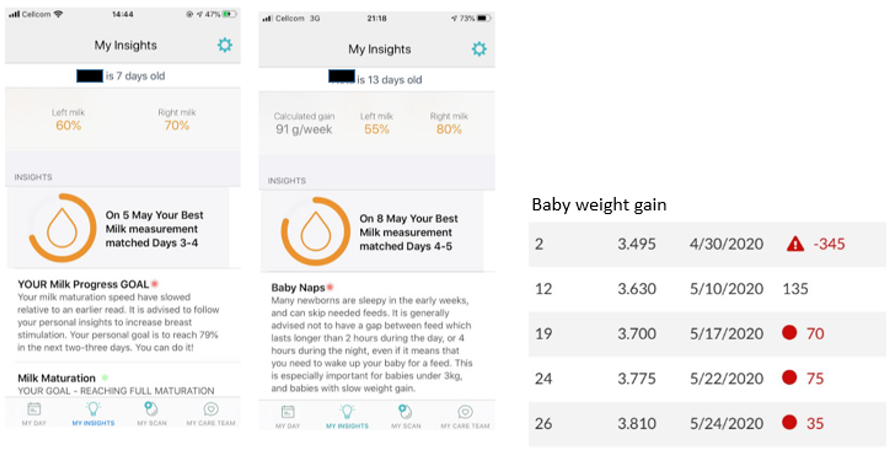 Positive reinforcement for good breastfeeding establishment dynamics, from the early days and along the extended period. In line with good weight gain throughout.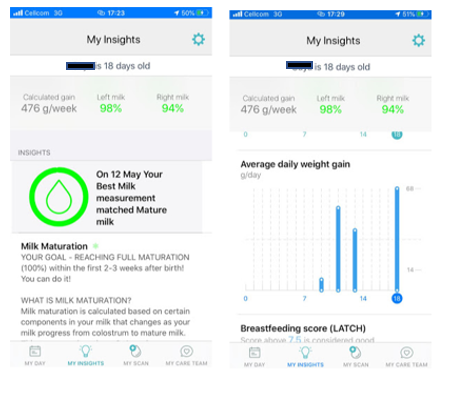 SYSTEM IS NOT INTENDED FOR DIAGNOSIS OR TREATMENT OF ANY MEDICAL CONDITION, AND THE INFORMATION PROVIDED IS NOT A MEDICAL ADVICE.
IN ANY CONCERN ABOUT YOUR BREASTFEEDING, YOUR BABY OR YOUR OWN HEALTH, CONTACT A LACTATION PROFESSIONAL OR YOUR HEALTHCARE PROVIDER.