Early testing community. Mylee Bluetooth device user guide for moms. version July2020
App VERSION CONTROL. Build 27. Version does NOT support Ob/GYN log, and care team contact & data sharing with a lactation consultant. Build 34-full
Navigate your breastfeeding, informatively
A milk sensing device to track your breastfeeding
The first days to weeks of breastfeeding are really important for breastfeeding success and the ability to sustain exclusive or any breastfeeding.
Mylee motivates YOU to reach YOUR breastfeeding goals, by becoming AWARE of YOUR breastmilk establishment progress.
YOUR GOAL: Reach 100% maturation within the first 3 weeks after birth. You can do it!
The process of milk maturation takes several weeks, with sharp changes in the first days after birth. The Mylee gives the first objective bio-feedback on YOUR breastfeeding establishment. It helps you to see YOUR milk supply establishment in real-time, detect differences between breasts, get early reassurance cues of breastfeeding adequacy, or early indications for potential problems when needed. Performing, early and corrective measures, can help you reach your breastfeeding goals.  
BE PROACTIVE ABOUT YOUR BREASTFEEDING SUCCESS.
1. First, download the Mylee App.
Download the App and register. Record baby birth date and HOUR accurately.
2. Activate your MyMilk Scanner, and Start scanning
Go to My Scan screen and register your Mylee device barcode. Connect the Mylee, and Scan 6 drops of milk. Perform daily milk scans, from each breast separately, starting from the first day after birth. Do not miss your early feedback!
3. Start tracking your milk supply status
See your milk results in My Insights screen. Track each breast maturation dynamics, get color index, tips and alarms based on your status.
4. Get involved
Track daily data about your breastfeeding practice & your baby in My Day screen, and get personal tips and alarms in My Insight screen. The more you track, the personal it gets.
It is recommended to perform daily scans, to track your process. According to a Stanford Medical study, hand expression in the first days (more than five times) in addition to breastfeeding was found to encourage breast milk production and improve milk intake.
Scan your milk. Track your breastfeeding. Get personal insights
SCAN YOUR BREASTMILK DAILY
Scan a tiny milk sample by the Mylee scanner, each breast separatly, and get an immediate feedback on YOUR breastfeeding establishment progress
Enhance your personal insights, with daily tasks, tips & quizzes. The more you record, the personal it gets.
Daily personal reassurance, tips, alarms and progress visualization.
CONNECT WITH A LACTATION CONSULTANT
Share your unique report with a lactation consultant, and get evidence-based guidance. Connect with alike mothers for advice
1. App download and use
DOWNLOAD TEST APP. This is a closed beta version, so the App is not on the Appstore. You will get a personal invitation via email.

Download the test platform App "Testflight" from the Appstore. Go to the email you received from Testflight and press View in TestFlight. Download the MyLee App.

Open the MyLee App, Press Join, and create your account. Password should be at least 8 digit long. Complete you profile data. 
Very important! Enter baby birth date and hour accurately. App Registration should be done after birth. 
You can install it before delivery, and start the registration step, but STOP at baby birth info, and complete this step only after birth.
APP USE. My Day screen is where you make scans and add any additional information about your breastfeeding and your baby.
My Scan screen is the Scanner control screen, where the scans are recorded.
My Insight screen is where the scan results appear, and any other insights, tip, alarms and charts integrating the info you provided and the milk scans. The more info you provide daily, the more insights will appear. Scroll down to see charts present results and data progress with time. 
My Care team is a link to support team, lactation consultants, alike mothers and MyMilk team. We are all here to support you on your journey.
GO AHEAD, TRY IT!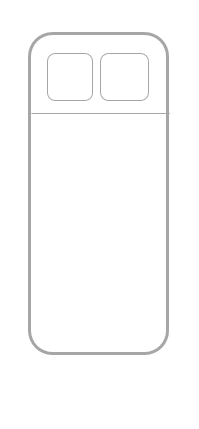 2. Activate and use Scanner
ACTIVATE.
In Mylee App, Go to settings (Top, right) and press MyMilk Scanner, and Register your device barcode and press Apply. Your device barcode appears on the User Instructions provided in the box. You can scan barcode via the barcode reader to avoid typing errors.

GET STARTED. Insert 6 drops of milk into the plastic chamber. Each Breast is screened separately.

RECORD. Go to right/Left scan task on My Day screen, the MyScan screen appears, Turn-on the mylee and link the Mylee via Bluetooth, wait 10 seconds and click the milk-filled chamber on the Mylee device, press ok and save reading.
It is recommended to perform the full sample read twice before saving, to make sure you save a consistent read. For rescan, first disconnect chamber from Mylee, and repeat the steps. (It is important to wait about 10 seconds from connecting device to clicking). Go to My Insights to get your milk maturation status and insights.

WASH. Between measurements, and after use, flush the milk chamber under tap water. Tap lightly on drying paper to remove water drops from the sensing chamber. (no soap, no boiling water). Make sure milk chamber is complete dry before reuse. Keep the electronic device away from liquides. 

Read the Scanner User Guide to learn how to performe milk scan, record the result, and wash the scanner.

Read the APP User Guide to install the App, get started, and to learn all about Mylee screens and features.
WE WANT TO HEAR FROM YOU!
We constantly seek to improve our system, so we apologize for any glitch! let us know if you have any problem. We are here to help.
We build our early testing community to learn how to get better. We need to get your feedback, good and bad, questions or remarks, to improve our device and the experience of mothers like you. You can send us questions, videos and screenshots. Every mom is different – As much as you share with us your specific use case, the more we learn! Thank you for joining our Early testing community
contact us Directly via the app chat via My Care Team screen or via email contact@mymilklab.com
System is Not intended for diagnosis or treatment of any medical condition, and the information provided is not a medical advice. In any concern about your breastfeeding, your baby or your own health, contact your healthcare provider. Avoid contact of device with nipple or breast. Do not use milk that came in contact with device parts. KEEP AWAY FROM CHILDREN It is highly advised to use Mylee App while in close contact with your lactation consultant.