Worried about your milk supply?
Start monitoring your milk production
Breastmilk production is a complex biological process.
Unravel the mystery
Breastfeeding is natural. But natural does not mean simple. Breast milk production and supply is a complex biological process affected by your health and medical history, pregnancy status and delivery type, breastfeeding patterns and effectiveness, hormonal balance and more.

Most new mothers can produce enough milk for their babies. And yet, low milk supply is the main cause (57%) mothers report for early breastfeeding cessation. 1 in 2 breastfeeding women will have delayed milk maturation (called lactogenesis II), linked to further milk supply difficulties.

Faulty breastfeeding establishment can result in low milk intake that may cause dehydration in the breastfed infant, jaundice and low weight gain. low milk intake is leading cause of infant rehospitalization in the first 21 days from discharge. It is many times hard to know whether breastfeeding has initiated correctly, mostly when first time breastfeeding. This is largly preventable with proper early proactivity and care. The MyLee can help you.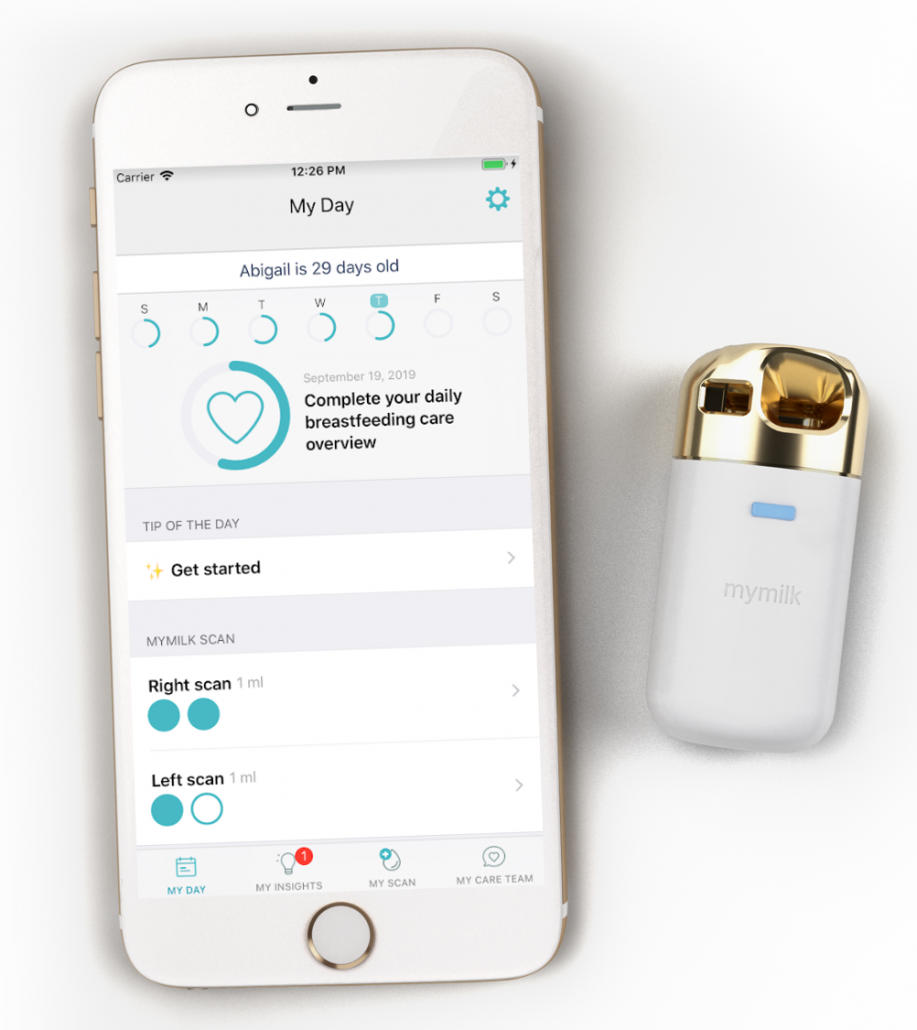 A milk sensing device and App, for personal feedback on milk supply establishment, and guidance throught the first weeks of breastfeeding
Mylee motivates you to reach your breastfeeding goals, by becoming AWARE of YOUR breastmilk establishment.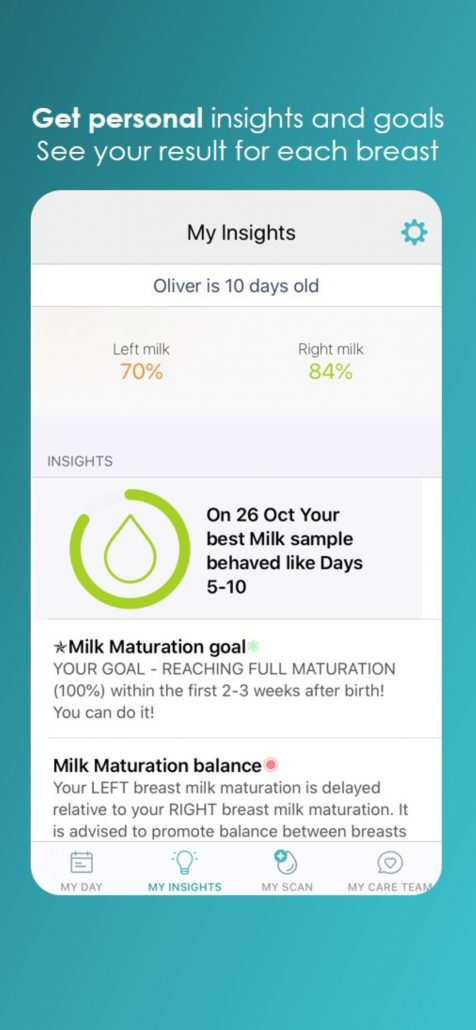 Navigate YOUR breastfeeding informatively
See your breastfeeding progress. Get personal insights
The MyLee can Identify early trends that may lead to breastfeeding difficulties, low milk supply, or breast inflammation, and help you manage your routine and get on the right track.
SCAN YOUR BREASTMILK DAILY
Insert 6 drops of your milk into the mylee milk chamber, for immediate feedback on your breastfeeding progress
Enhance your personal insights, with daily tasks, tips & quizzes 
Daily personal reassurance, tips, alarms and progress visualization.
CONNECT WITH A LACTATION CONSULTANT
Share your unique report with  a professional. Get evidence-based guidance. Connect with alike mothers for personal advice
Early testing community reviews
What moms say about MyLee?
Early testing community members get the Mylee system for tracking their breastfeeding and milk supply establishment, visulize progress and get support. Each mother in her unique journey.
Mylee is a wonderful idea and App, and was very helpful in my personal journey into breastfeeding and milk producing. Thank you!
This device meets my expectations, was very useful and helpful in my fight for breastfeeding. The App was very simple to use.
I loved the tips and insights generated daily. They were accurate and tuning. The system identified very efficiently an inflammation episode that occurred in my breast! Amazing!
Since I'm not breastfeeding (pumping) the system helped me see that the milk establishment matches my babies age, and that the values are good. It was very reassuring
An amazing system that can be useful to so many women, in my case it was wonderfully useful in the first days when I have a delay in milk production, and it helped me with an estimate of milk production from each breast and recommended what breast I should breastfeed more from so I could generate balance. Additionally, the system will be amazing helping mainly first- time breastfeeding mothers, that lack breastfeeding experience, as this period is so full of uncertainty this amazing device comes in and gives her a boost, reflecting the condition and what should be improved if any. Additionally, having a lactation professional on board is so right and needed

Want to give your breastfeeding a better start?
Learn more about our current testing community, and find out if you are eligible to get a MyLee prototype to your home before birth
MyMilk tests and reports are not intended to diagnose or treat any clinical condition, or to substitute for a healthcare provider's consultation.
MyMilk test and reports are not intended to diagnose or treat any clinical condition, or to provide a medical recommendation and does not substitute the advice of your health care provider (lactation consultant, doctor, or nurse). These reports are not intended to tell you anything about your or your baby's current state of health, or to be used to make medical decisions, including whether or not you should take a medication or how much of a medication you should take. Our reports can identify potential nutritional deficiencies in breast milk and provide suggestions for improving the breastfeeding mom's nutrition. It is advised to consult with a nutritionist or a medical health provider before making any nutritional changes. Furthermore, nutritional supplements should not be taken without consulting with a physician.