Navigate your breastfeeding, informatively
A milk sensing device to track your breastfeeding and prevent low milk supply
With just a few drops of milk, get immediate feedback, and be proactive about your breastfeeding success.

Starting from the first days after birth.
Join our early testing community! 
Establishing breastfeeding is a physiological learning process
Not having enough milk is the main reason that mothers report causing them to stop breastfeeding before they desire.
This is preventable.


Mylee motivates YOU to reach YOUR breastfeeding goals, by becoming AWARE of YOUR breastmilk establishment progress.
Scan your milk. Track your breastfeeding. Get personal insights
SCAN YOUR BREASTMILK DAILY
Scan a tiny milk sample by the Mylee scanner, each breast separatly, and get an immediate feedback on YOUR breastfeeding establishment progress
Enhance your personal insights, with daily tasks, tips & quizzes. the more you record, the personal it gets.
Daily personal reassurance, tips, alarms and progress visualization.
CONNECT WITH YOUR LACTATION CONSULTANT
Share your unique report with your lactation consultant, and get evidence-based guidance. Connect with alike mothers for advice
Give your breastfeeding a better START
and become proactive about your breastfeeding sucess
Breastfeeding establishment, from the first days after birth, affect your milk production today and can have a lasting effect for your entire breastfeeding journy. This is a bio-feedback mechnism, controlled by mother-baby dyad. Each pair is unique. Monitor YOUR milk maturation status, daily, reveal your status, track your progress day by day, and improve your practice.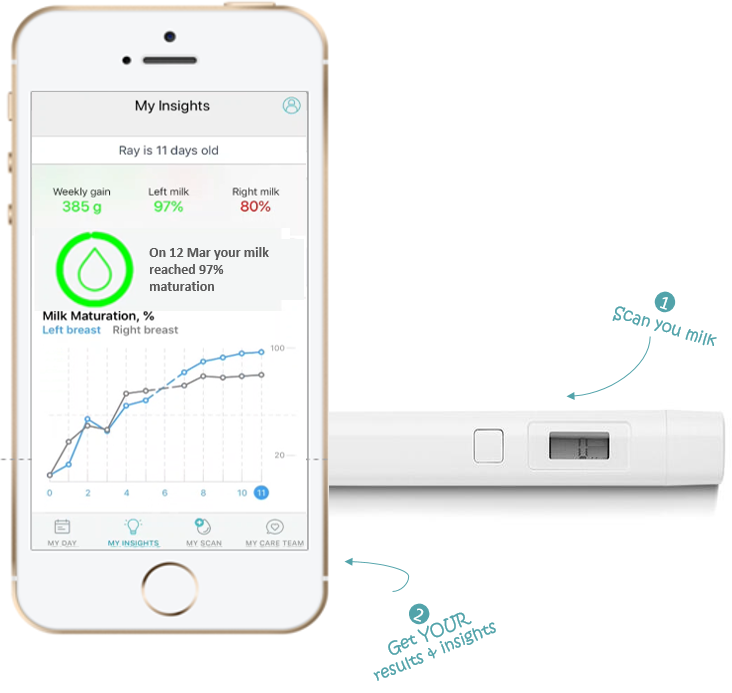 YOUR GOAL: Reaching 100% within the first 3 weeks after birth. You can do it!
Join our early testing community
Limited edition available for test community members
If you are in the third trimester, and you love tech, you can get your Mylee and join to our early testing community, and help us improve the user experience.
Free of charge. You only cover shipment costs.

Help us to help other breastfeeding mothers. With your feedback and use we learn how to get better.
Testing version limitations:
* Current APP edition available only for iPhone (iOS), and only in English.
* This is a testing version! It means that it is subjected to development and changes. Read the Early testing community member consent form before use.
* Early test users agree to return the Mylee scanner or to pass it to a new mother, upon notification.
* Shipment limited to central cities in Israel.
* Limited edition. If you will not be found eligible to join our testing group, you will be notified and fully refunded.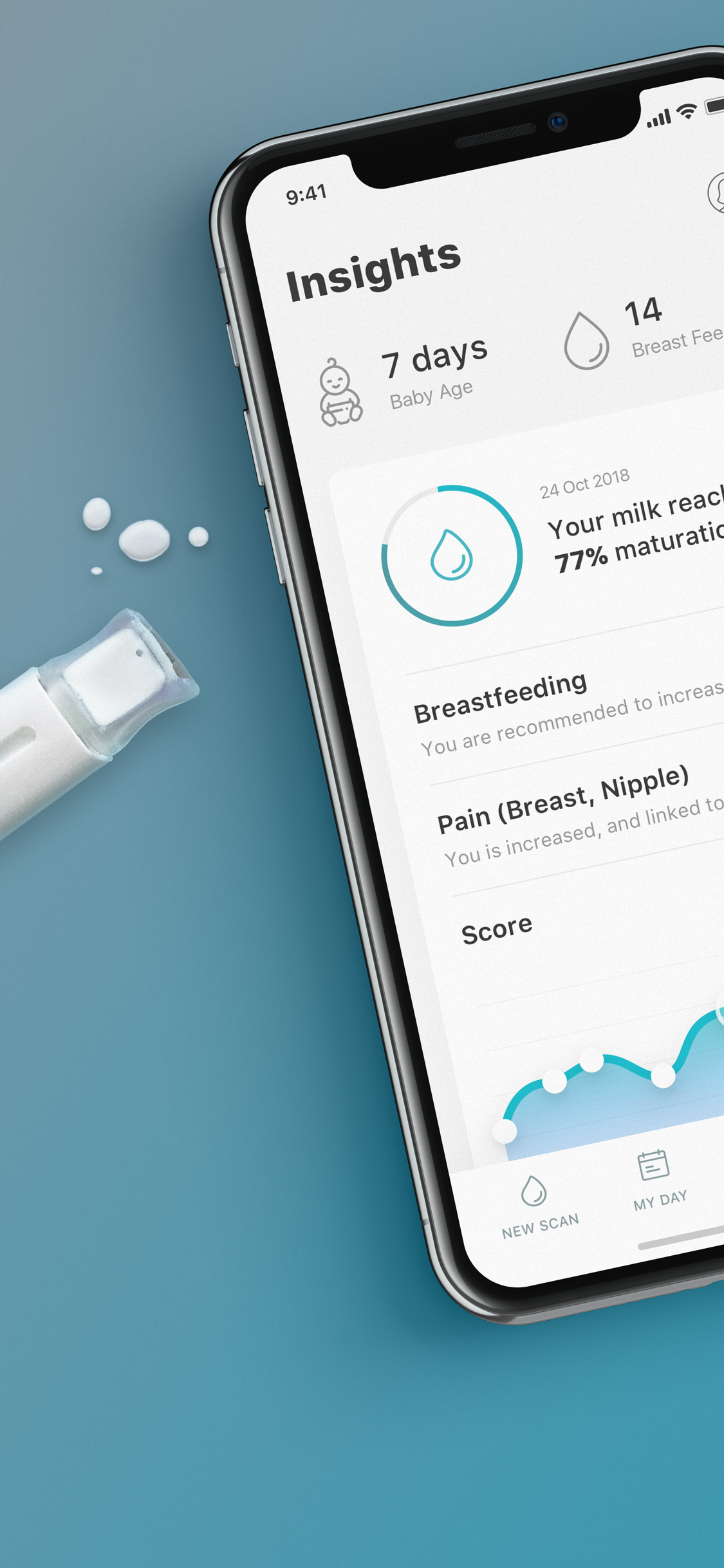 MyMilk scan and insights are not intended to diagnose or treat any clinical condition, or to substitute for healthcare provider's consultation.
These reports are not intended to tell you anything about your or your baby's current state of health, or to be used to make medical decisions. Our insight can help you monitor and manage your breastfeeding care. It is highly advised to use Mylee App while in close contact with your lactation consultant.